Bridal Wars Twin Cities
Are you Ready for Battle?!?  Grab your friends and meet us on the field for The Coolest Bridal Competition Ever! Your bride squad vs their bride squad … who will win the battle?!
Bridal Wars will be in the Twin Cities on Wednesday night Sept 27th from 6:30-9:30pm at Hope Glen Farm
Special thanks to the Twin Cities Wedding Association for sponsoring us in the Twin Cities!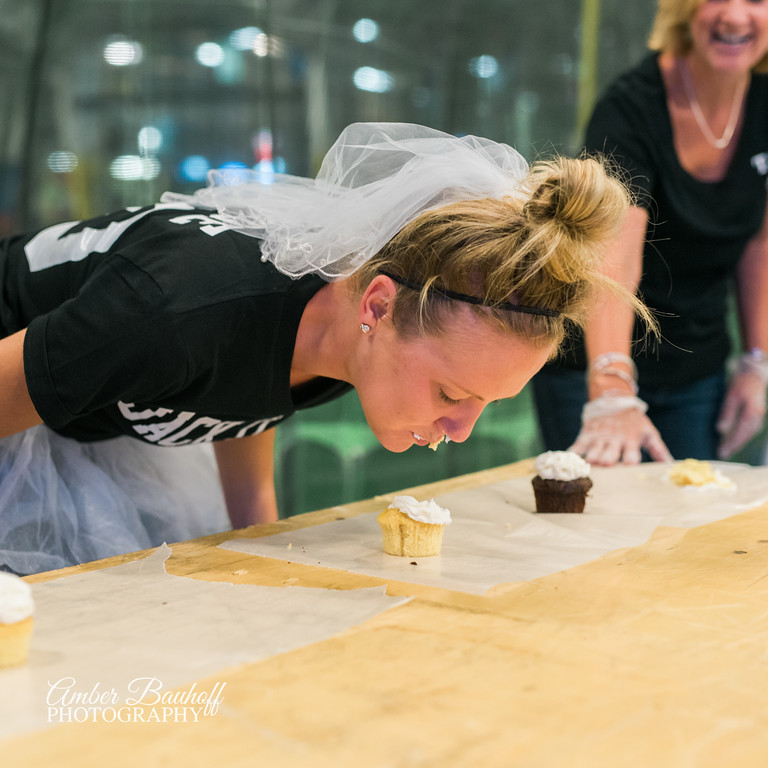 STEP 1
Register yourself for Bridal Wars (each person registers individually)
$20 per person if registered by Sept 23th
$30 per person from Sept 24th to day of event
STEP 2
Tell your friends!  You're gonna need at least one more person on your team! Teams need to have at least 2 people on them and can be as large as you want!
STEP 3
 Get ready for Battle!  Looking for team attire ideas, check out our Gear Page!  You can wear whatever you want! ( we just suggested sneakers and workout attire)
How does it work? All of our events start off with a Pre-Party! This includes the check in process. Grab a drink, get some food and mingle with the local wedding vendors.  Then.. the battle begins! We give a welcome announcement and then set the clock for the battle! 2.5 to 3 hours to compete in 25 different challenges! When the buzzer goes off that's the end! We will collect score sheets from all of the challenges and announce winners and hand out prizes!  Our event ends with one final challenges… Winner Takes All! One bouquet toss with all the Brides.. winner takes home a bunch of cool prizes!
What can you WIN? 

For a list of some of additional prizes from our Prize Sponsors- Check out our Prize Page!
DID YOU KNOW?!
Every challenge at Bridal Wars has a prize to be won! Yup, you work for it- you will win it!
Get your friends registered!– remember you need at least 2 people (total) on a team, but can have as many as you want!
All Challenges are Optional!  We have a variety of challenges to participate in- and its all about having fun! If you want to crush someone in the Bubble Soccer Balls, have at it! Not up for that, no worries you can just watch 🙂
Our challenges are a combination of physical and non-physical challenges- we try to make sure we have a good mix of fun stuff! While we post photos of relay races and workouts- some of our other challenges  are not workout related at all!  From trivia, to table setting, toilet paper gowns, break dancing and so much more!
Our BIG PRIZE PACKAGE is awarded to one team at Bridal Wars! At the end of the event we will pull one score sheet from our bridal wars bag- the winning team from the score sheet we pull out will win the grand prize! We do it this way so its not about tallying each challenge up and finding an overall winner- Each challenge has a winning team and then one of those winning teams will also win the BIG PRIZE PACKAGE
Please note all of our team registrations are final