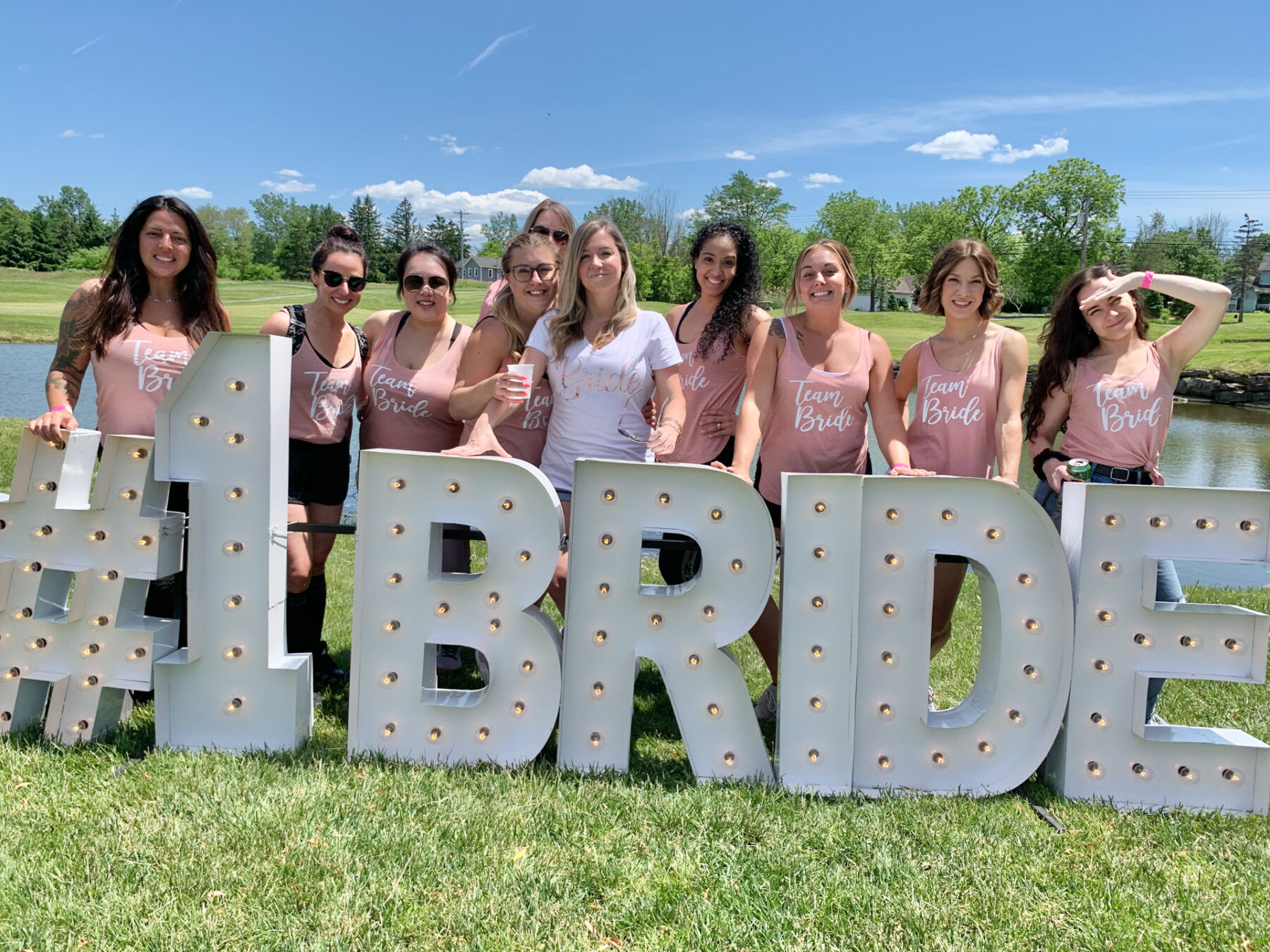 SO MUCH FUN!! Bridal Wars Buffalo was a full on party!!  BraidBabes set up a braiding station and had us all looking epic in our braids, the lip sync action in Buffalo was next level! Whirlin' Disc Sound knew exactly how to a crowd going, what a fun DJ team!!
90's Vibe Bride Tribe taking home best team attire, although we had a ton of great outfits in this city!
Timberlodge at Arrowhead – wow!! What a great venue! We are a bit shocked they would allow our crazy party of an event into their amazing venue!  The staff was beyond helpful and so much fun!! We can't wait to go back next year.. until next time Buffalo!