Bachelorette Party
Add in our Vendor Festival, Food and Drinks!!
2023 Challenges
At Bridal Wars, teams compete in different games we call challenges. Below are just a few of the challenges you'll see at our 2023 events, with some descriptions and fun photos!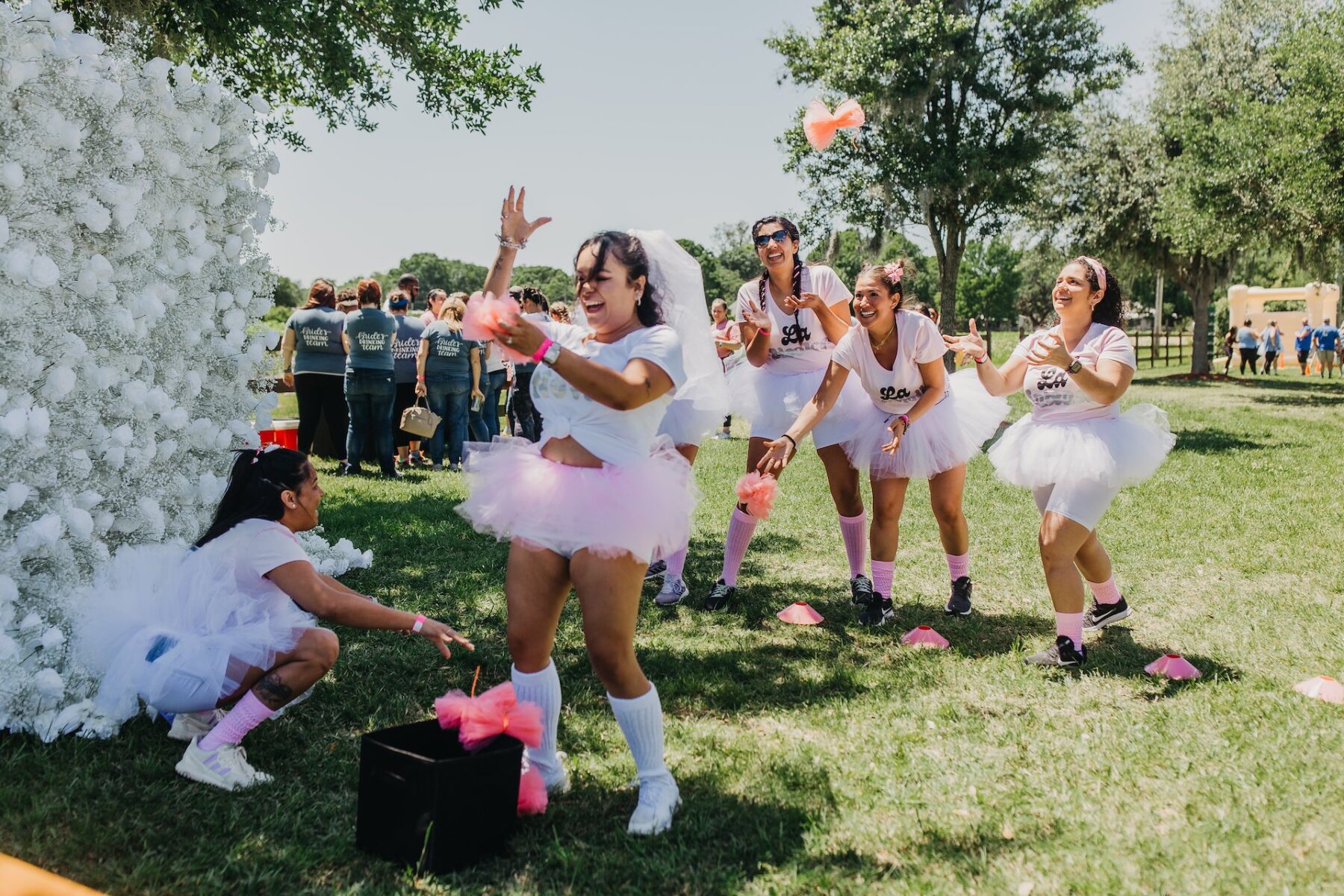 Bouquet Toss– The Bride will toss bouquets to her team members, the highest number of catches wins!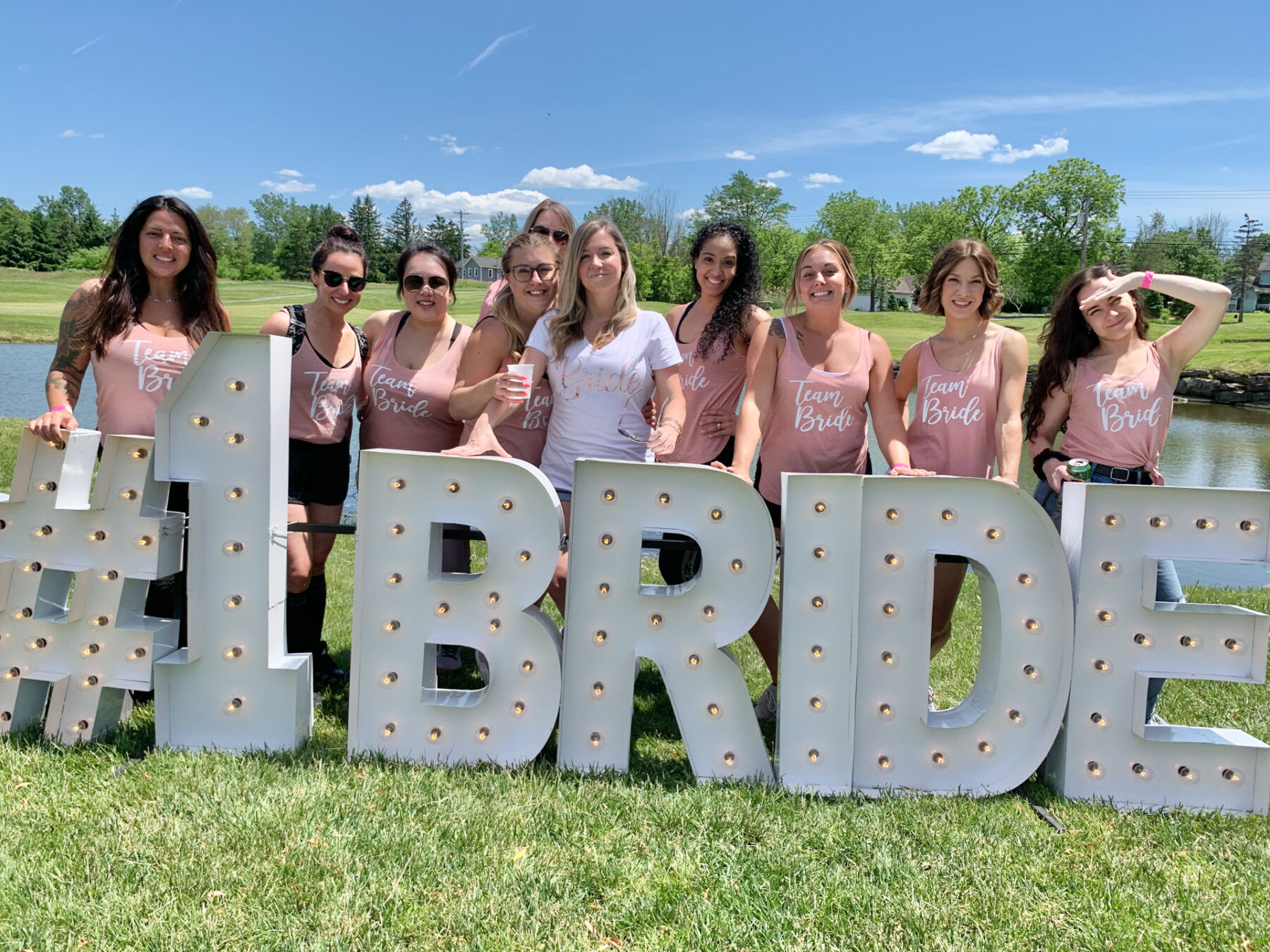 #1 Bride – This is a team relay race picking up BRIDE letters along the way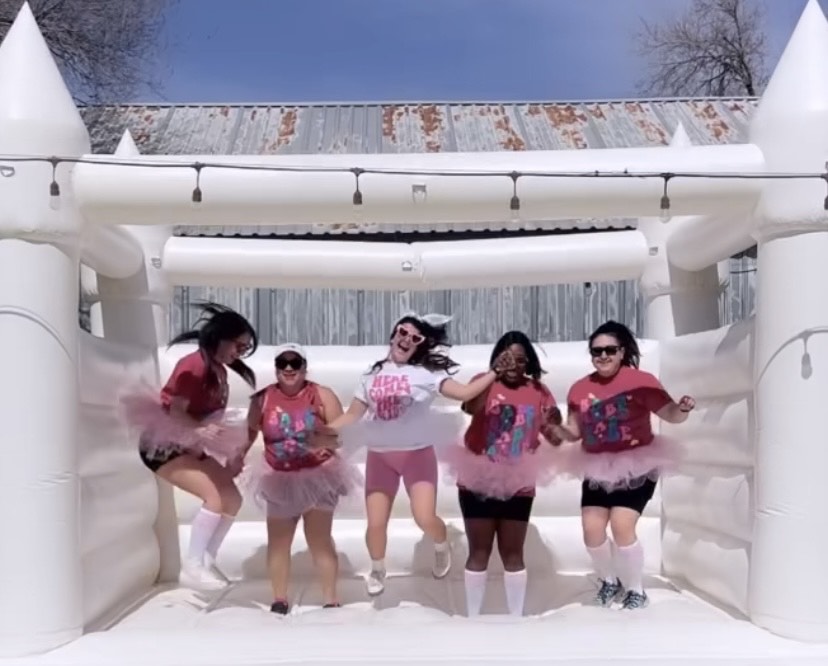 Wedding Bounce House– When we can find one locally, we love to have these featured at our events!
Lip Sync- Teams will lip sync a song of your choice.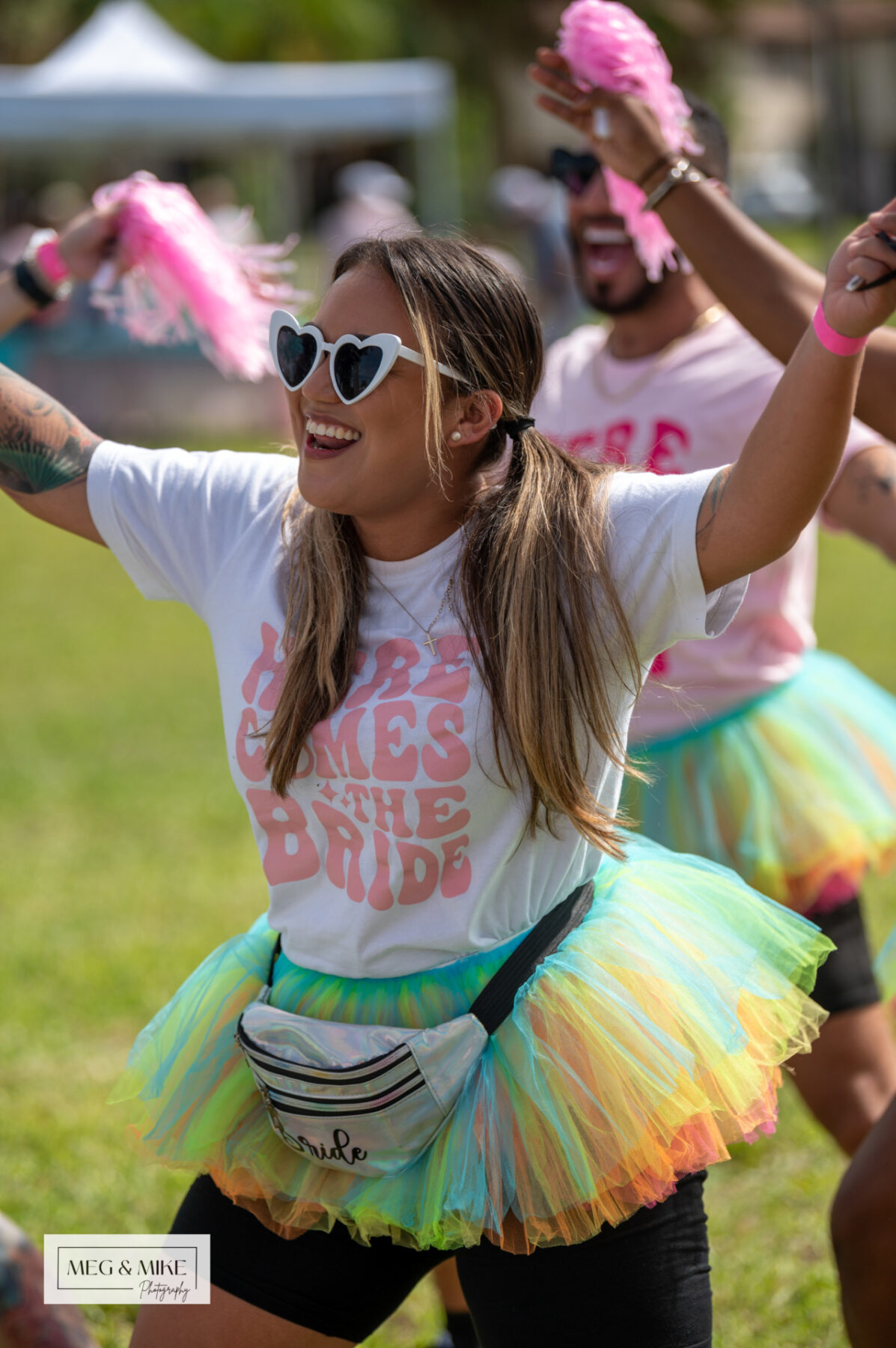 Bridal Party Cheer!  Teams will create and perform their own cheer.
Balloon Pop– This team relay race will have you popping balloons against your team members ( fastest time wins!)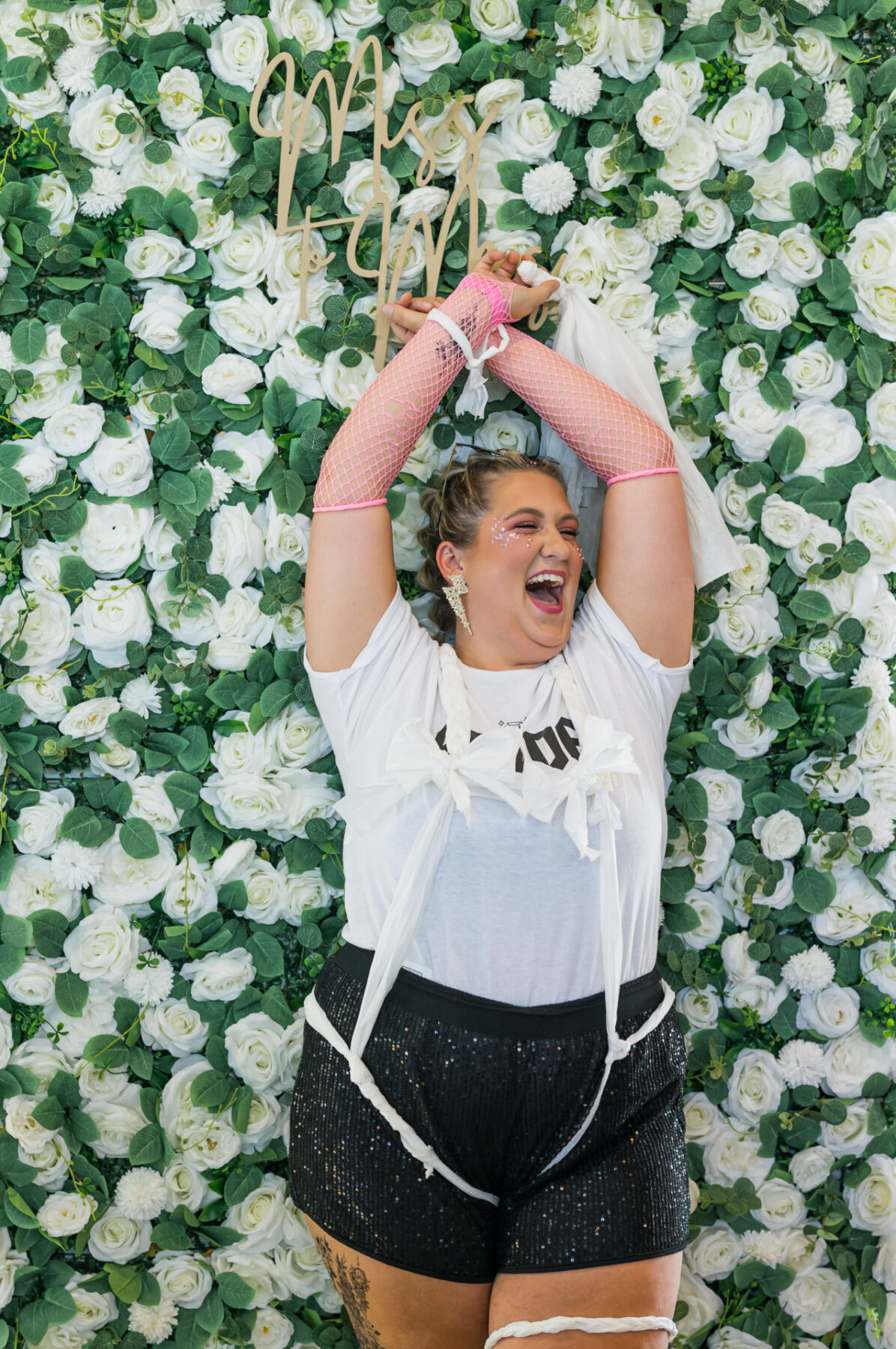 Wedding Night Lingerie– Using toilet paper, teams will custom create the lingerie for the Bride!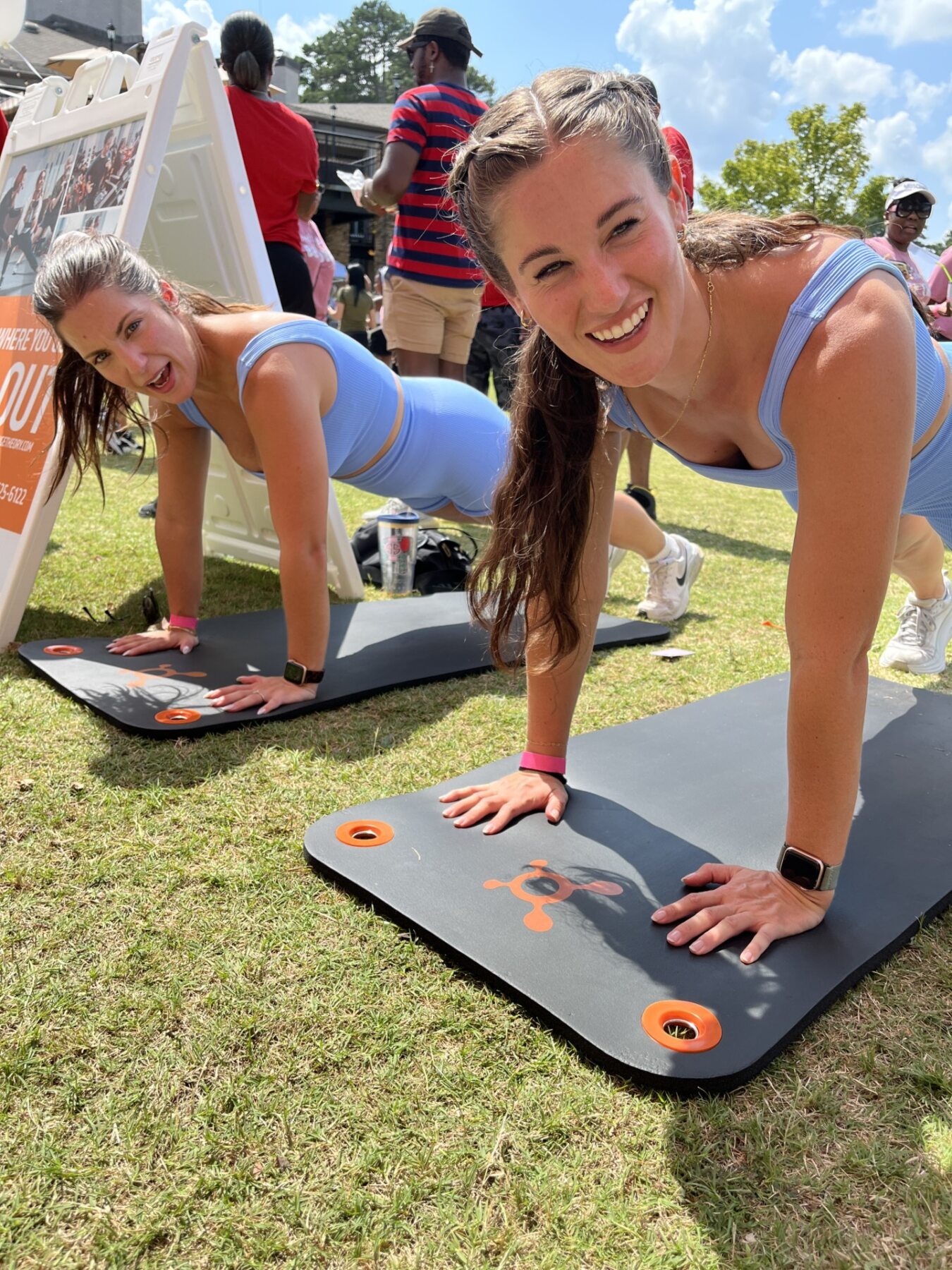 FIT Bride- A local Gym/Fitness studio will run a mini fitness challenge for your team to do
Ugly Dress Fashion Show- If you have an ugly dress in your closet, show it off in our ugly dress fashion show ( you'll change into the dress at the end of the event)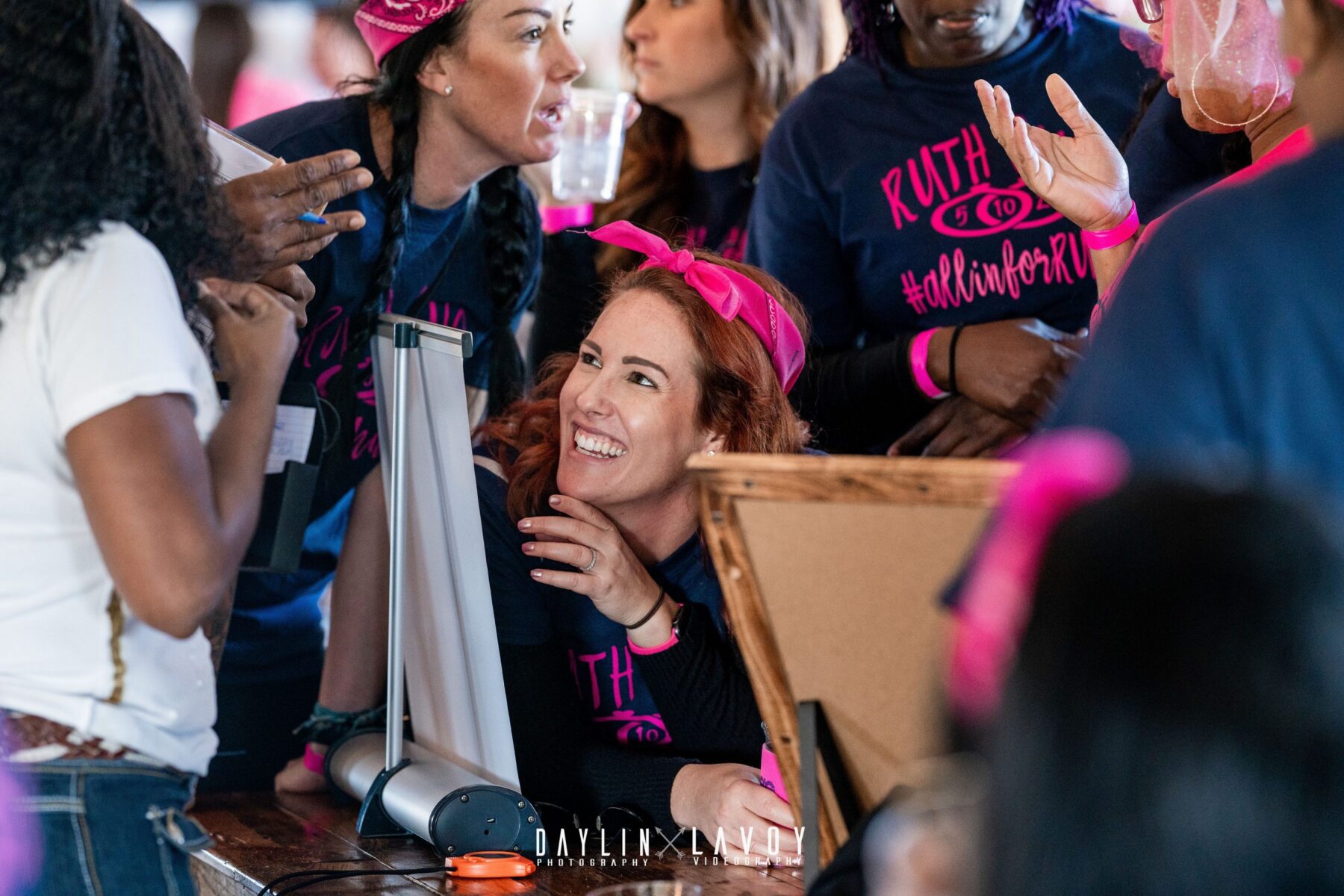 Wedding Budget– Teams will add up weddings costs to come up with the correct budget amount 
Bachelorette Pictionary– One team member will draw, while the others have to correctly guess what she is drawing.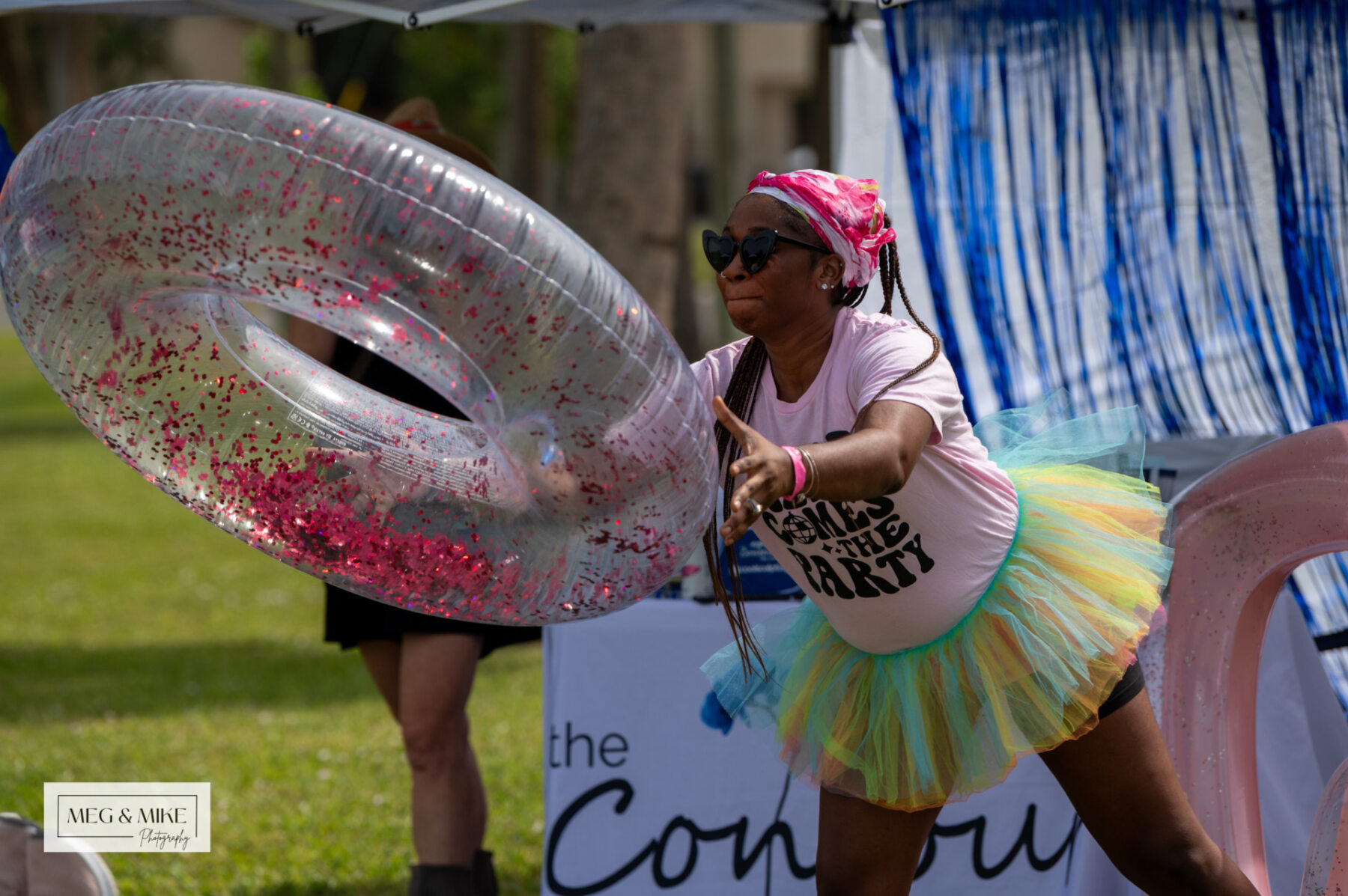 Ring Toss- Using inflatables, toss the "rings" around your team members body.
Show us your party trick!– Everyone has one and we want to see it!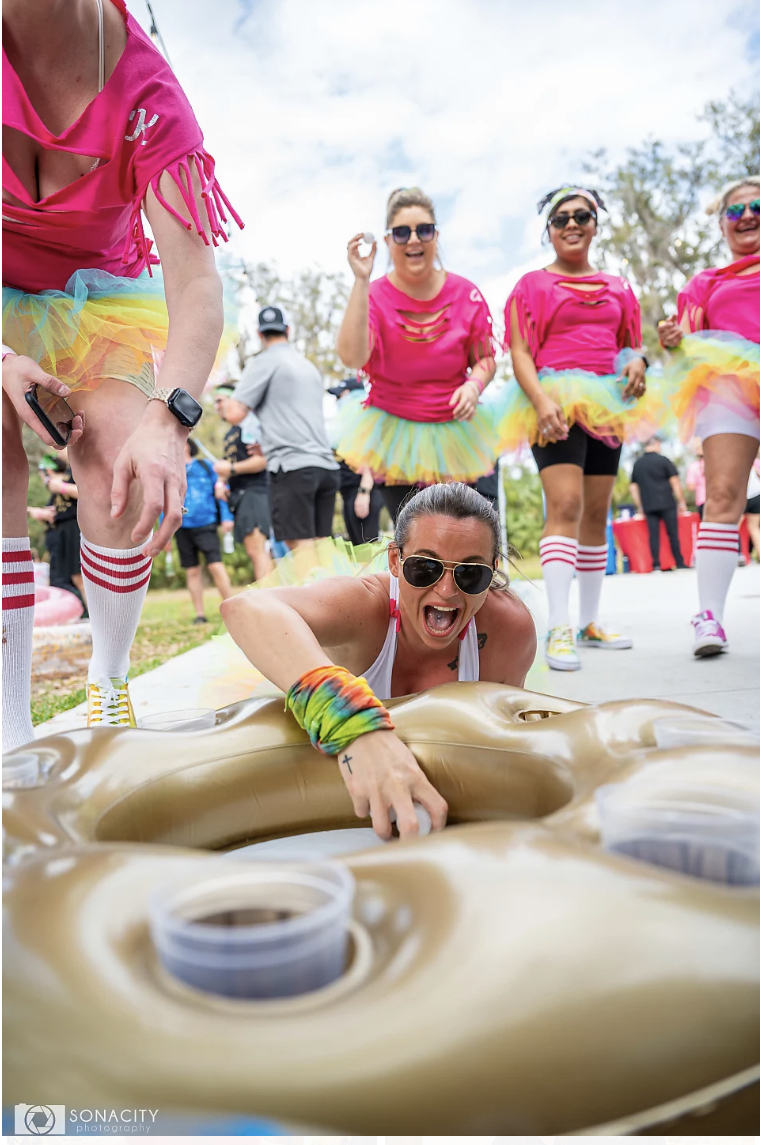 Bling Toss – In this challenge we use an inflatable ring float with cup holders for a game of pong.  Using balls the teams will have to land pong balls into cups as fast as possible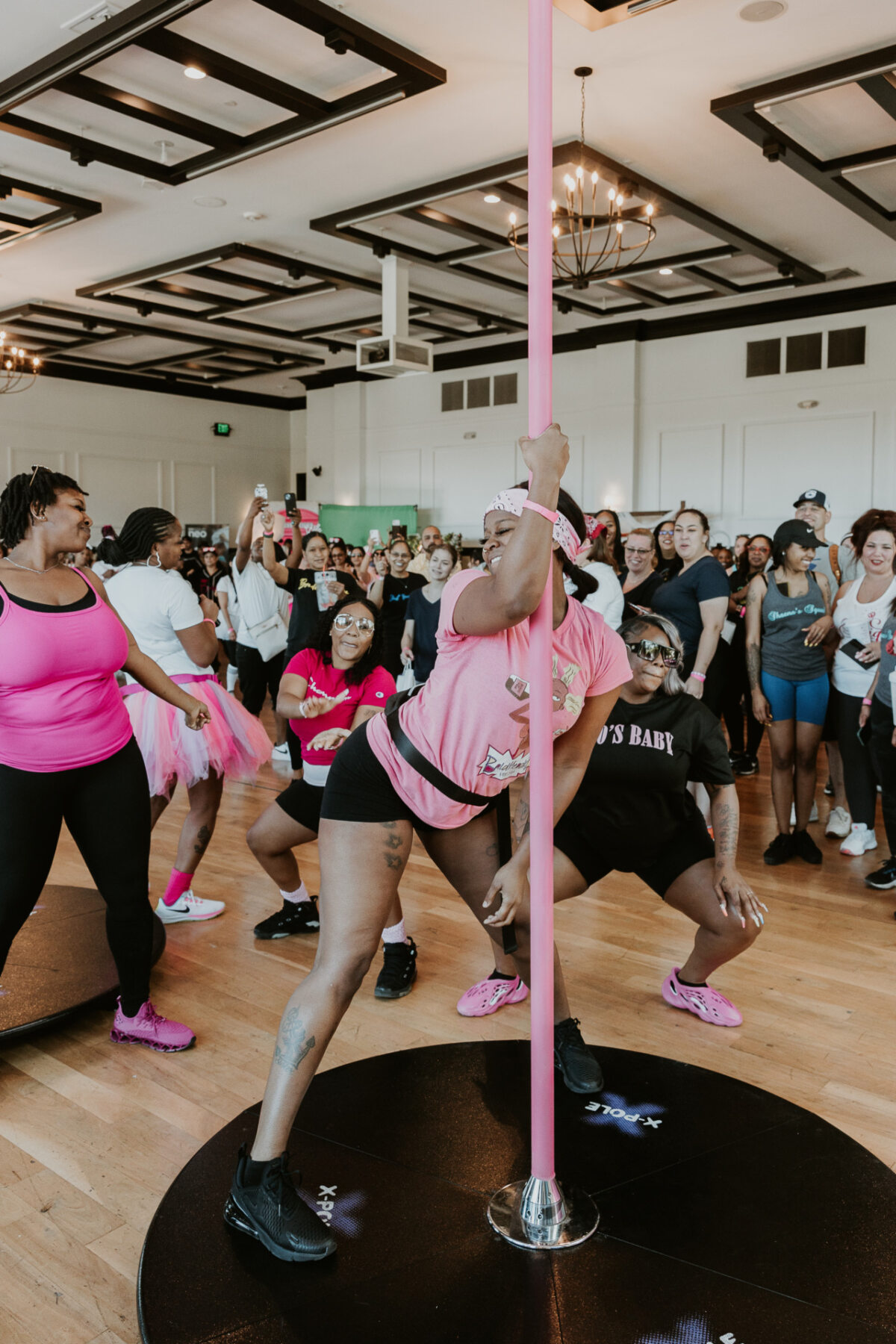 Festival Features- Other fun local features sometimes include Pole Dancing and  Axe throwing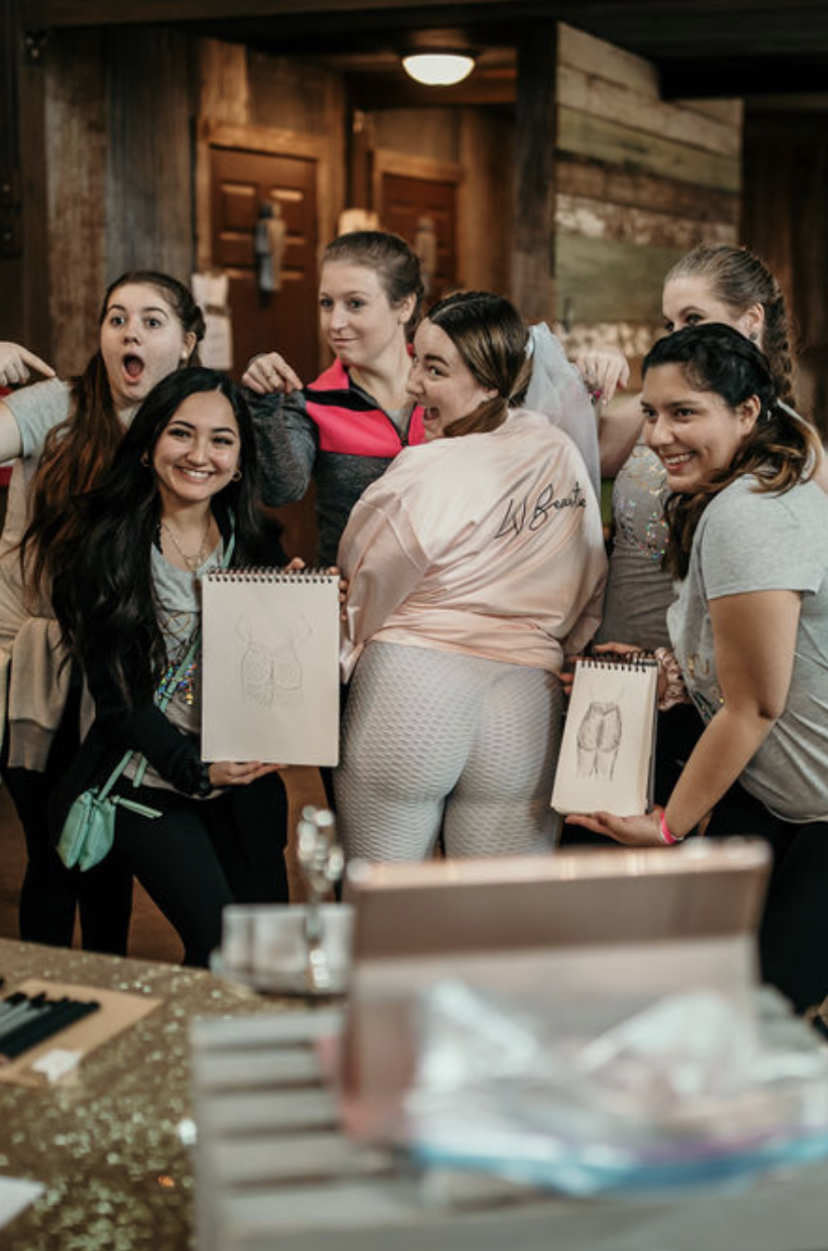 Butt Sketch- One team member will show off their sketching skills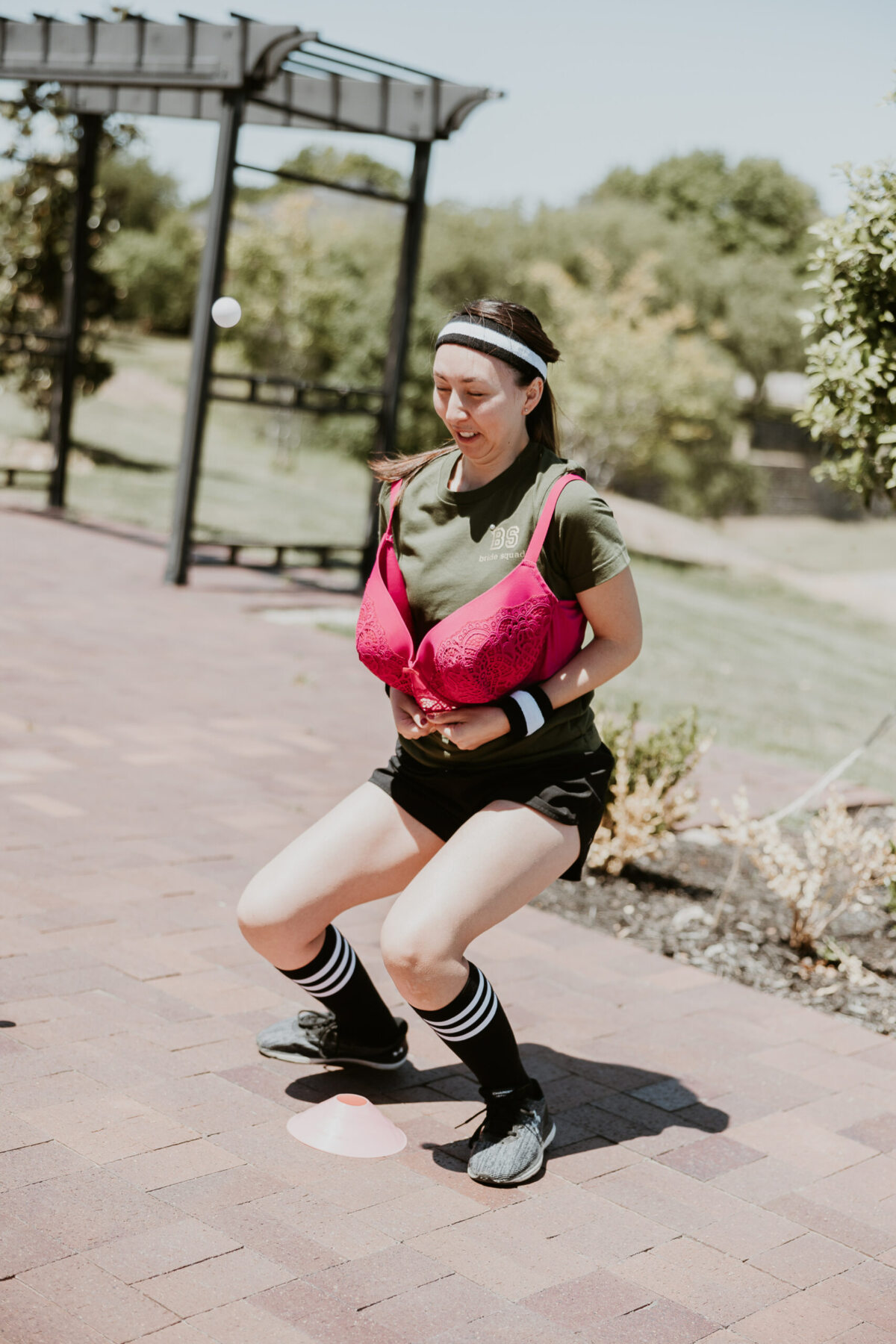 Bra Pong- One lucky team member will strap on a Bra and try and catch as many pong balls in it as possbile in 30 seconds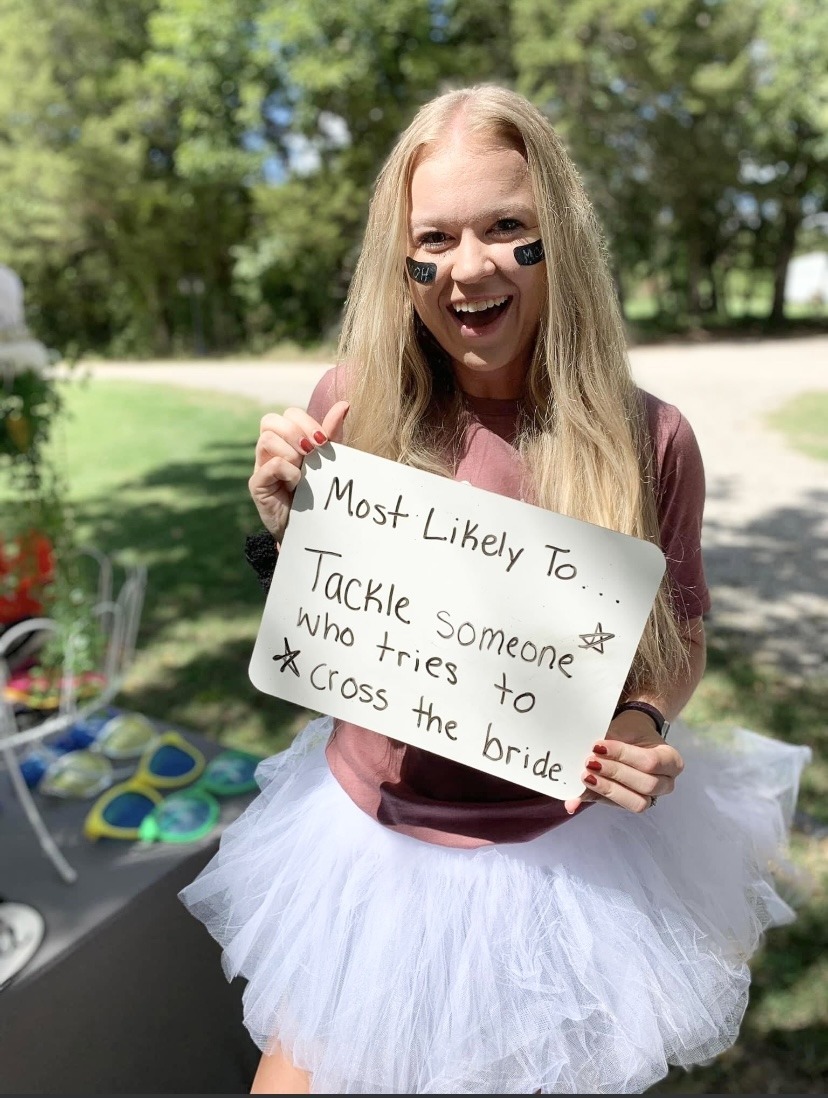 Most Likely To– Fill in the blank in this team photo
Mug Shot– Teams will take their mug shot photo.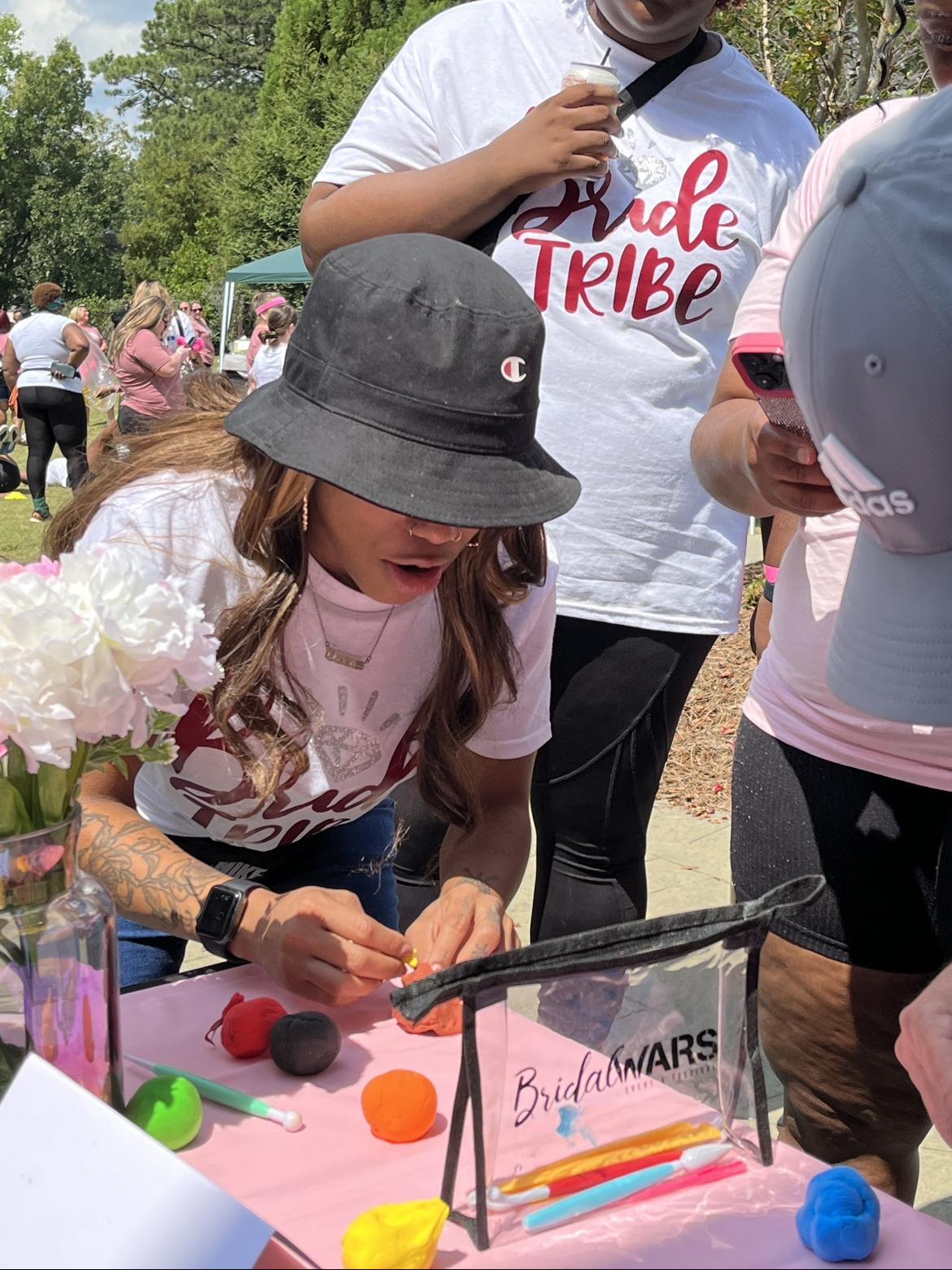 Sculpt your Ex– Get creative while sculpting the Bride's Ex!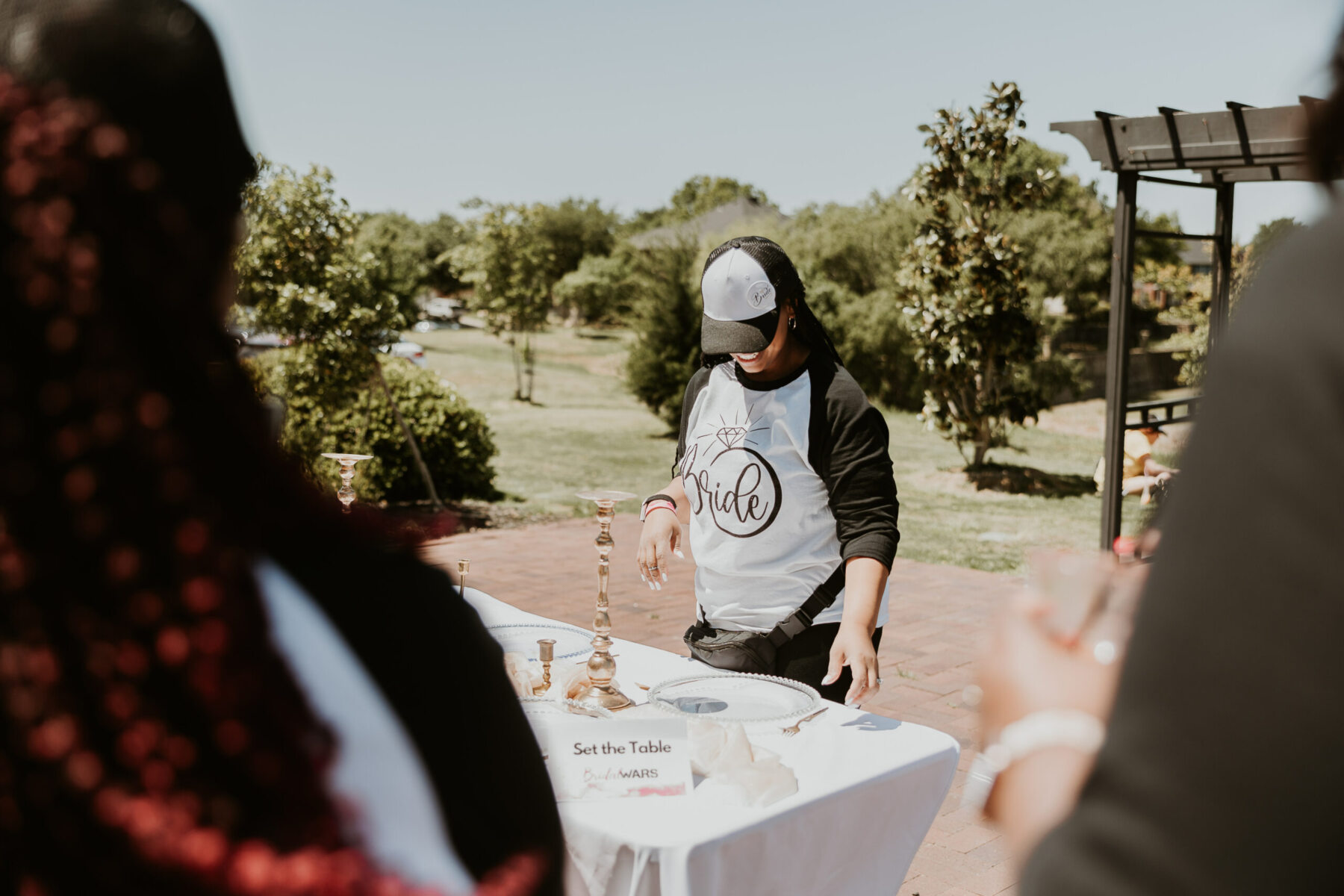 Set the Table As a relay race, teams will set the table as fast as possible.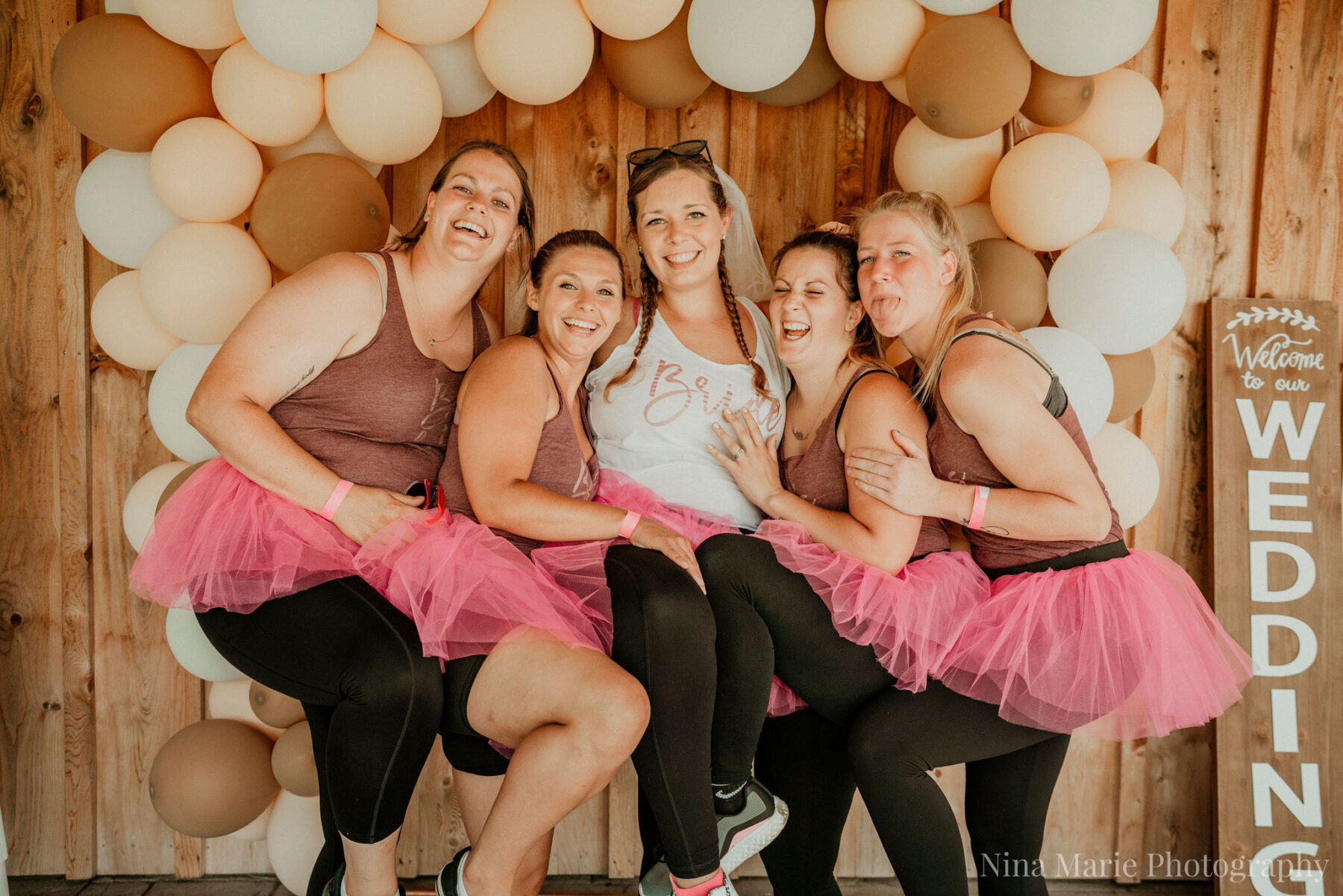 Team Photos– Cute custom areas for teams to take their pics!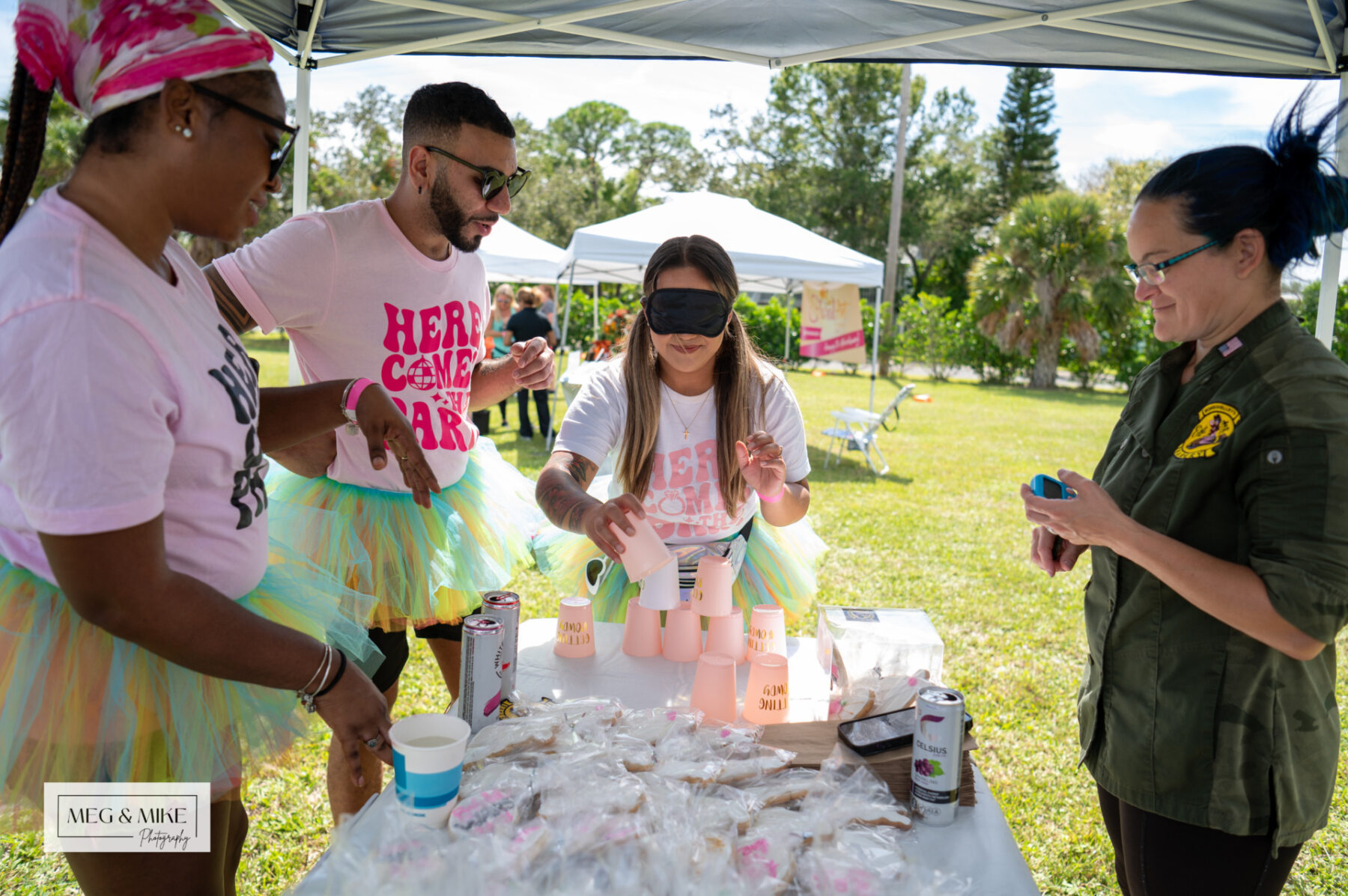 Cake Topper– Blindfolded cup stacking challenge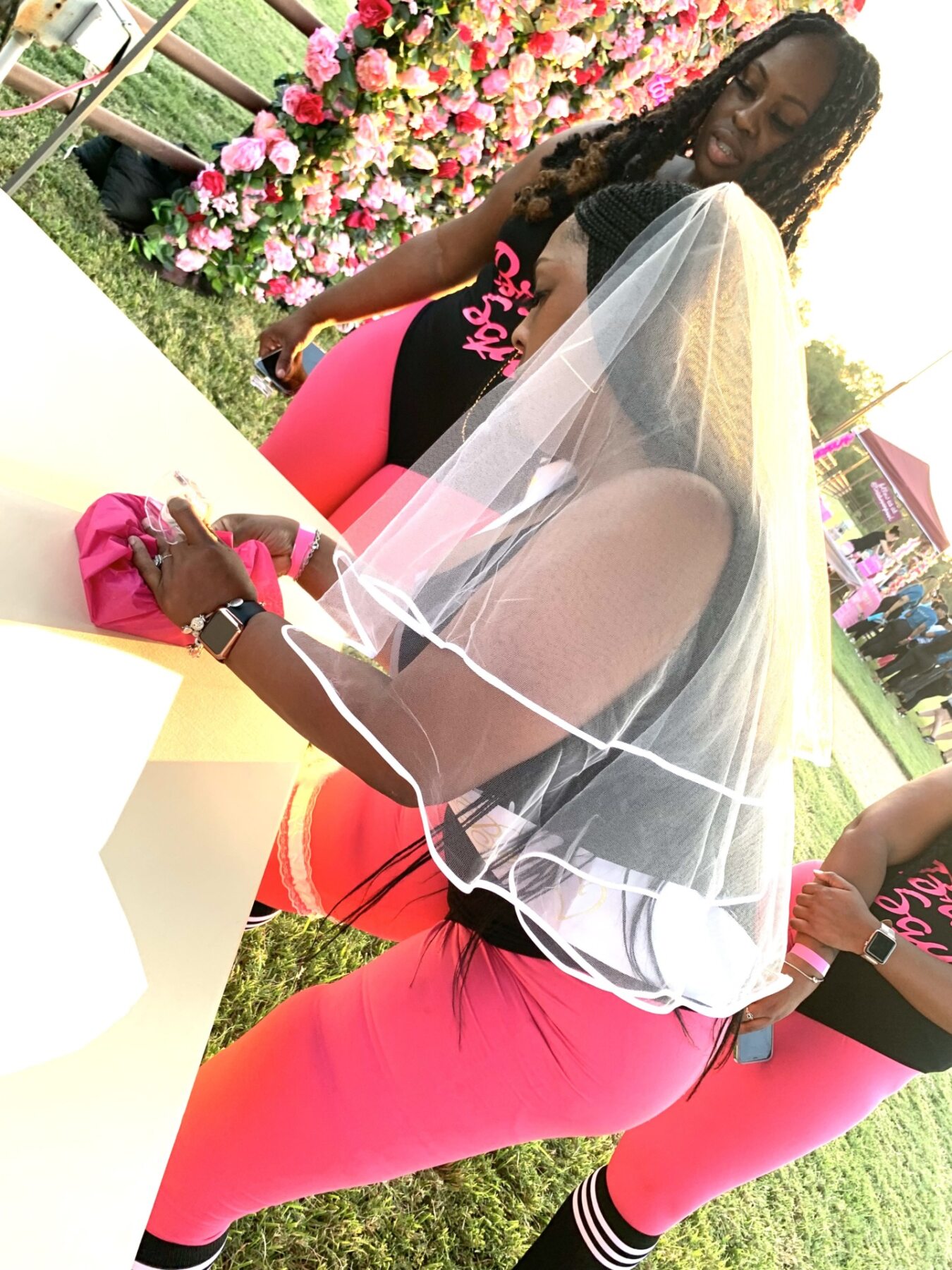 Wrap while Rapping- One team member will wrap a gift while rapping a song ( any song you'd like)
This isn't your typical bridal show