We know what you're thinking.. what is this?
 We created The Coolest Bridal Competition Ever!  Bridal Wars is a team competition, your bride squad vs their bride squad!  One bride to be and a group of her friends make up a team – your team can be as small as two and as large as you want! Bridesmaids, family, friends.. Mom's and your future MIL  are all welcome to be on your team!  Every person registers individually on our website. Teams compete against each other in our custom bridal wars challenges! It's the best time you'll have with your friends… we promise!
 How does it work?
Our event is set up like a bachelorette party festival, with local vendors, a food and drink area, a DJ & more! We use both indoor and outdoor spaces for our event.  We start the event with a welcome announcement, and then the fun begins! Teams will move around the event participating in fun challenges- from a lip sync battle, to photo stations, bouquet toss, balloon pop, relay races and more!  Our event ends with a Ugly Dress Fashion Show (bring that ugly dress in your closet) and a winners ceremony where we announce the winning team for each challenge and hand out a prize bag!
Prizes are given out to the winning teams for each challenge. ( Prizes may vary city to city, examples are gift bags, gift cards, baskets, etc)
who can compete?
Anyone can be on your team, but they need to be over the age of 18. Teams typically have bridesmaids, friends or family members! Guys are welcome to be on your team, however, we do ask that they sit out of any physical challenges. Teams can be any size you'd like- we do suggest a minimum of 3 people.
We created our event to be fun, however, if you see something you don't want to do, you can skip it! All challenges are optional.
what are girls saying about bridal wars?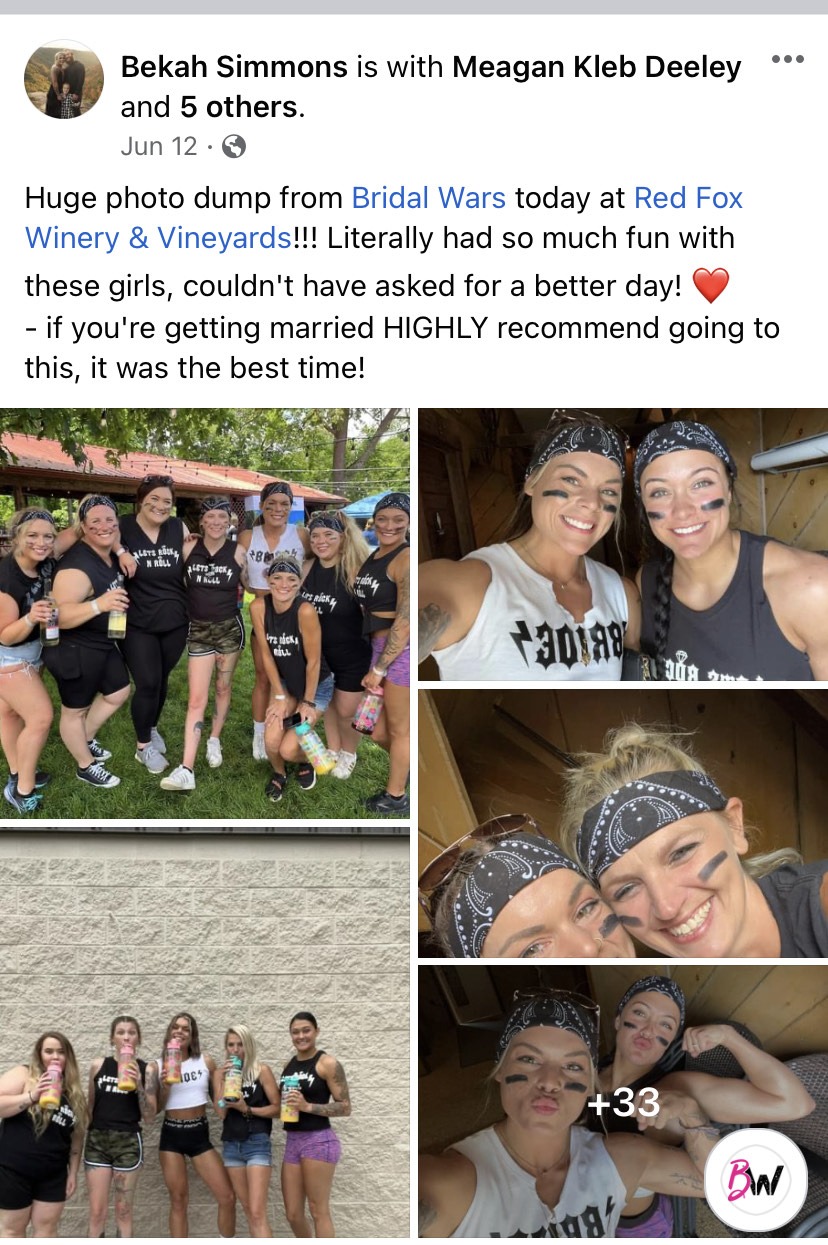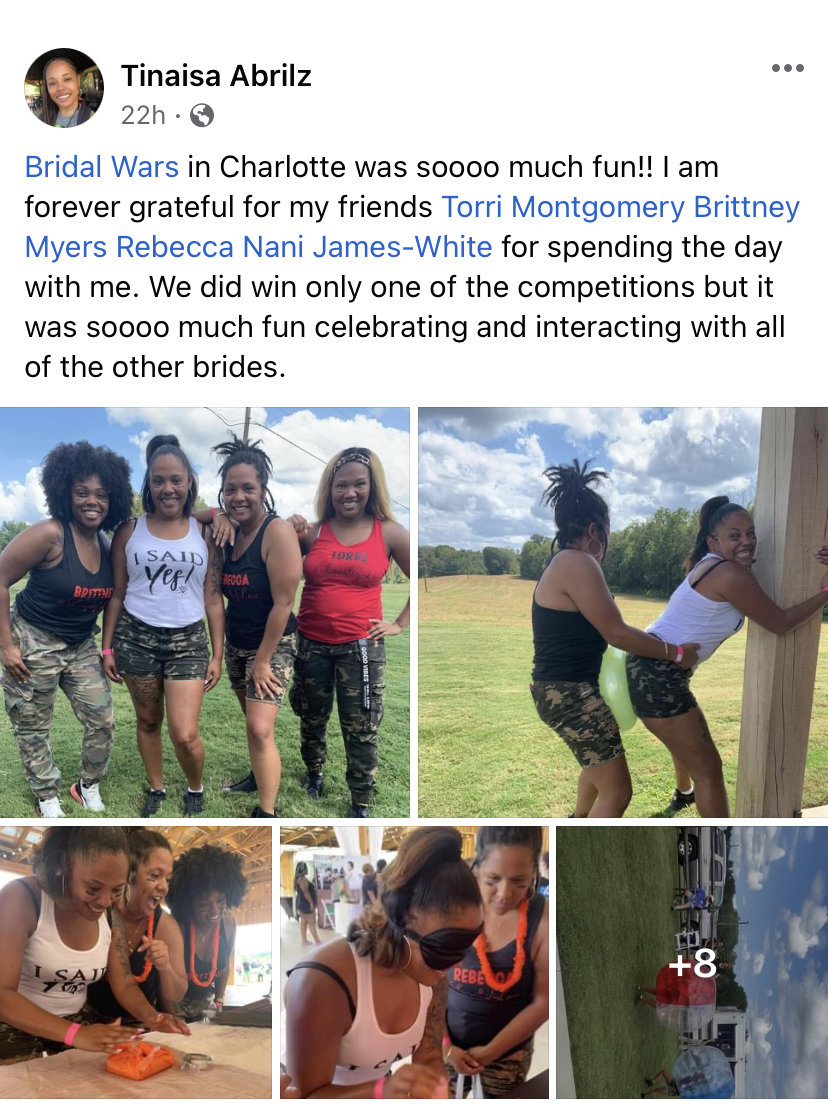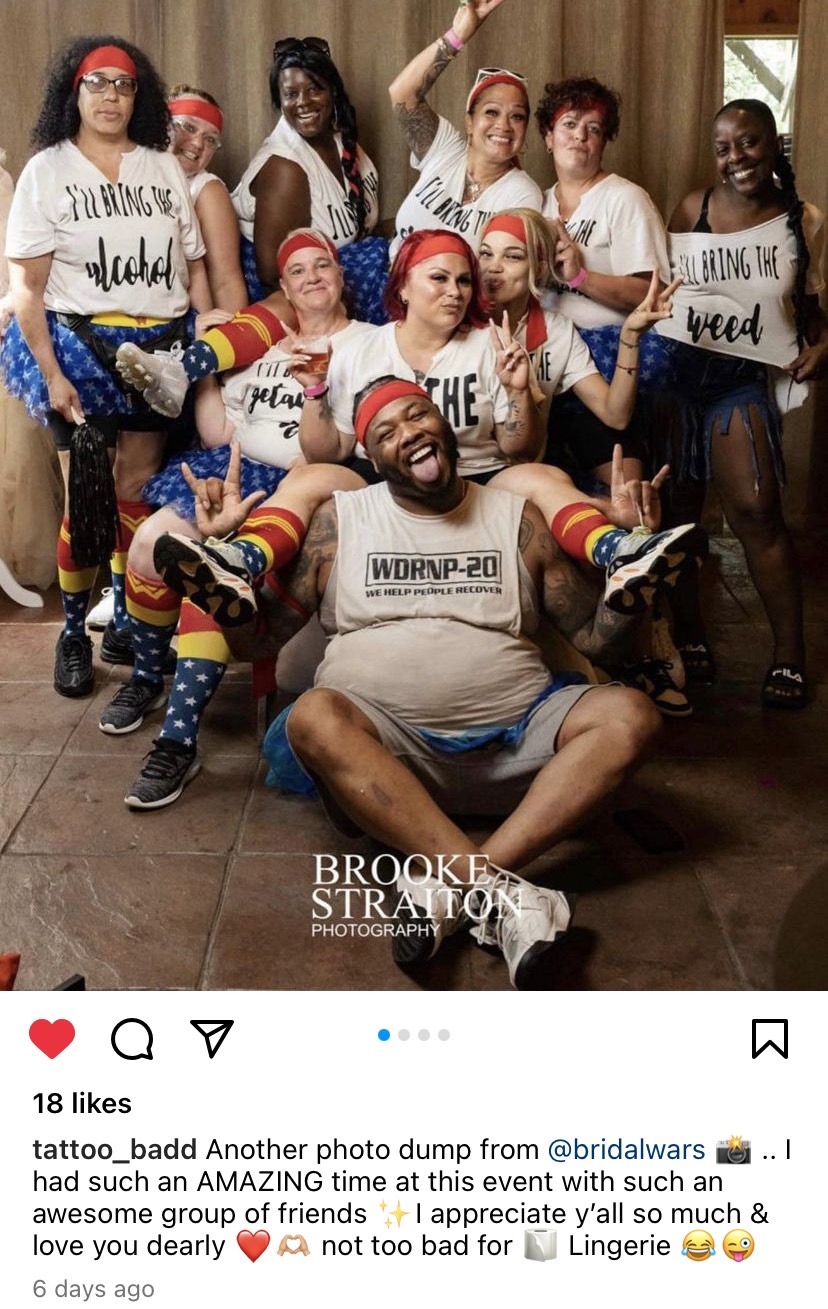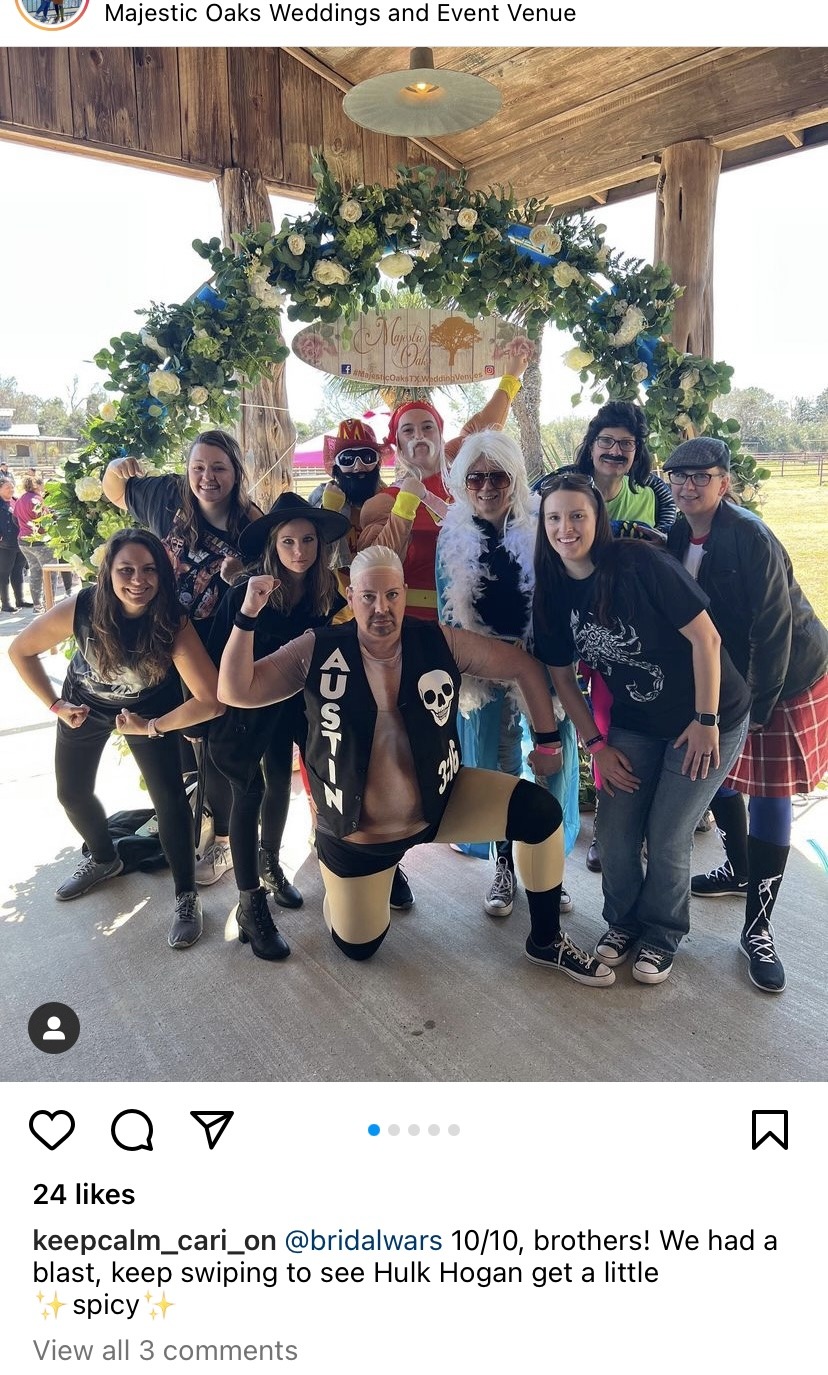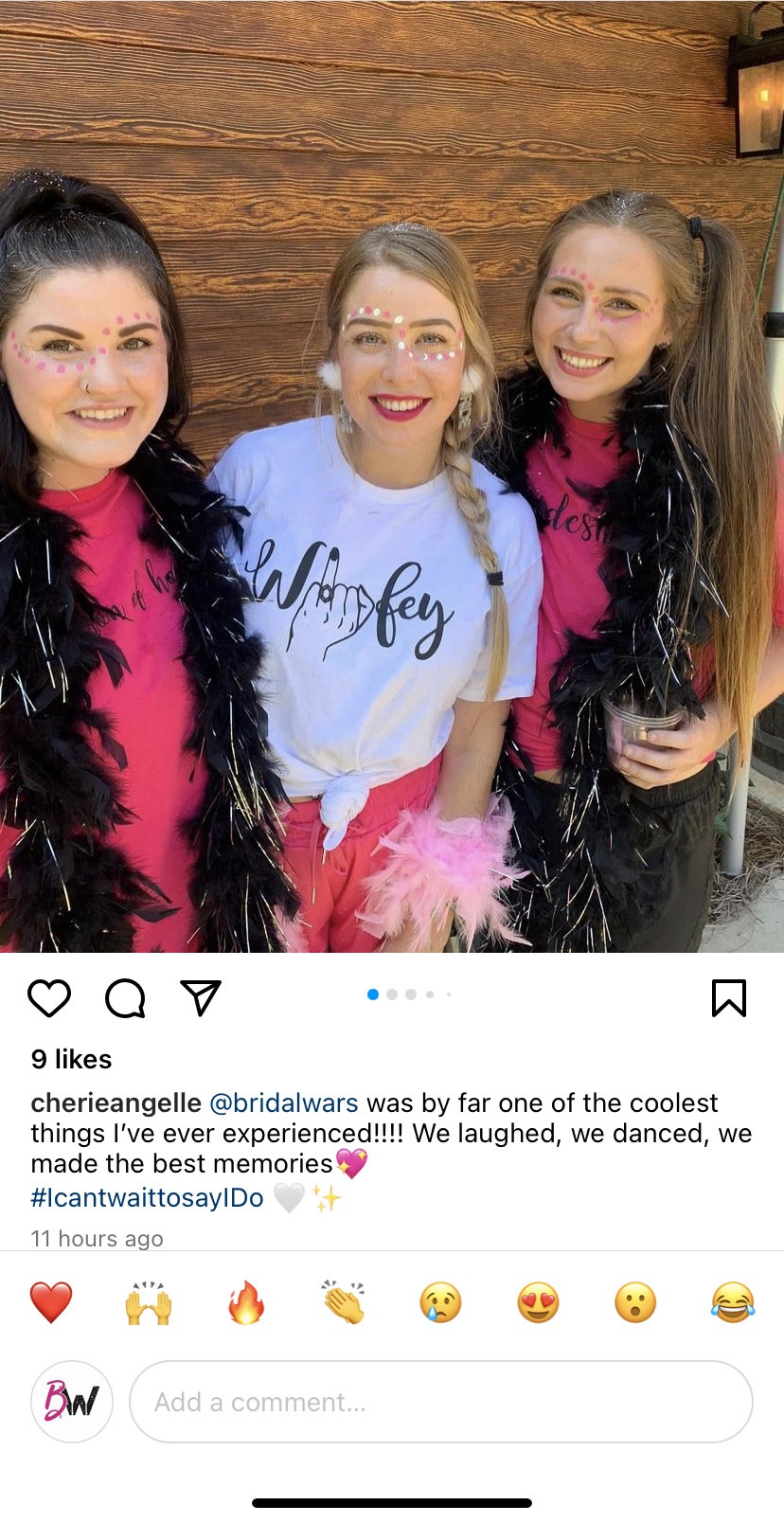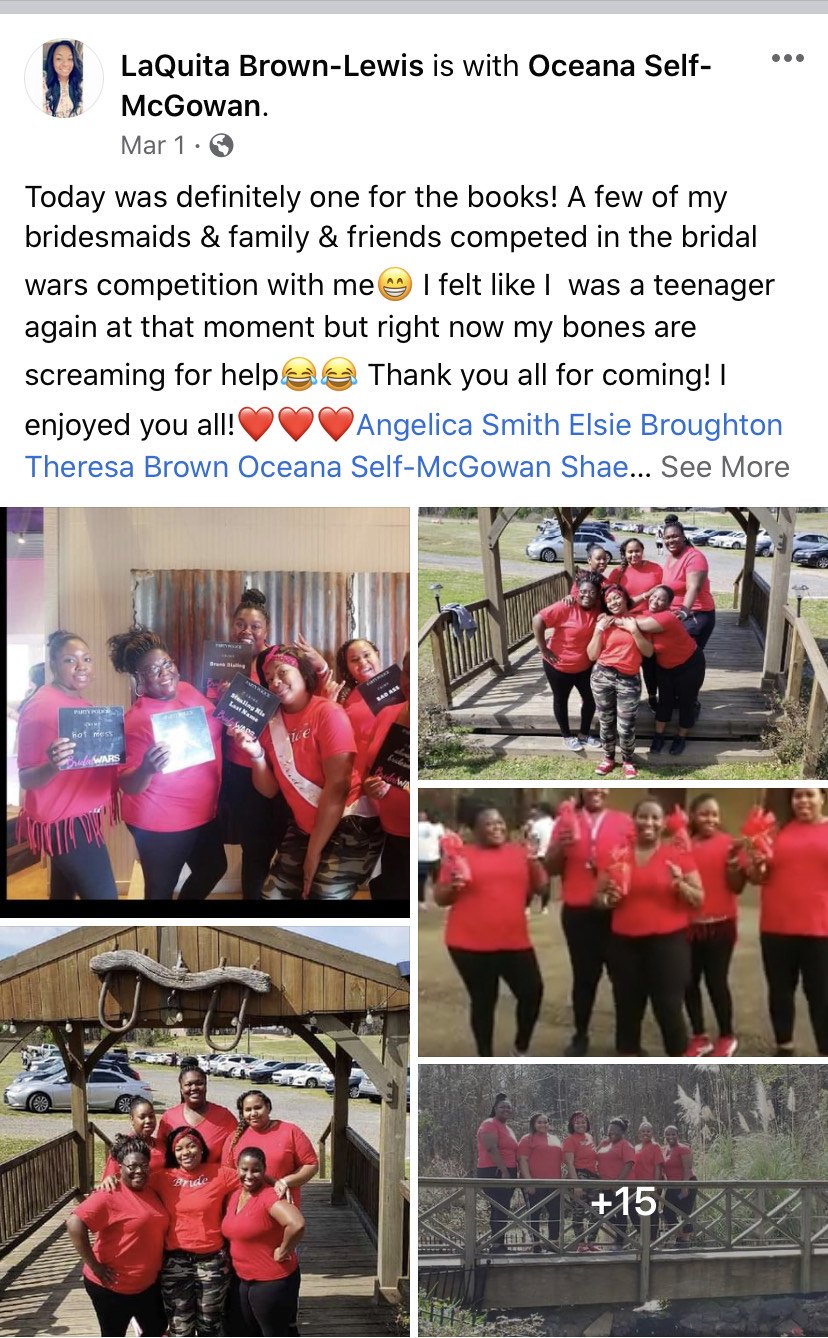 Frequently Asked Questions
Who can be on my team? Anyone you want!  Friends, Family, Mom, His Mom, Grandma, Cousins.. really anyone! We have seen it all!  Yes.. some seriously fierce Mom's and Grandmothers on teams! Man of Honor? yup.. guys are welcome to join a team, although it's rare that they do, guys are welcome to compete with you. ( We just ask them to sit out some of the physical challenges so it's fair for the other teams competing)
How do we form our teams? Everyone registers individually on each city website. The Bride registers as the Bride and Team members all register under the team member option. When you get to the event, you all check in individually and form your teams after check in.
Will food and drink be available at the event?  Yes! Food and drinks are available for purchase at our events. 
What can you Win? Our event ends with a winners ceremony where we brag about the winning teams for all of our challenges, and hand out a prize bag, gift basket or other prize option to the winning Bride of the team. Prizes may vary city to city
Is there an Age Requirement? Yes, all participants must be over 18 years of age. Friends and family are welcome to come watch and cheer you on, however everyone must be 18 or over to compete
What if one of my friends is pregnant? She is welcome to be on your team with you and compete in the games and challenges that are not physical (such as the relay races)
How large can my team be?  As large as you want!!!  We see teams that range from 3 people to 23 people! ( Our largest team was 27!)
What if my team member can no longer attend- can I give her spot to someone else? Yes you can! Please email us at stacy@bridalwarsevent.com. We will need to know the city you registered for, the name of the person who registered already and the new person who will be taking the place.
Cheering Section!? Friends and family are welcome to come watch and cheer you on! We do ask that young children not attend the event, especially any child under the age of 10. This is really not a family friendly event, its active, its loud, its a bit R – rated at times too!
Can I bring in Lawn Chairs?  Please do not bring in any outside seating, lawn chairs, etc. This is an active event and your spectators can walk around the event with you. We do not have an area that is assigned for lawn chair seating.
What should You Wear?  We recommend sneakers and whatever you are comfortable in for the afternoon! Team Attire can be anything you want!
How long does the event take?  Approximately 3 hours
What if it rains?  Our event is on Rain or Shine! We use a combination of indoor and outdoor space for our events and do not put anyone in danger. 
Please note all of our team registrations are final. If for some reason our event has to be postponed to a new date, your registration will be moved to that date.
Vendor information
Bridal Wars is a great event for vendors to be a part of! If you'd like information on being a part of Bridal Wars, please email us at heather@bridalwarsevent.com